Miele might have a quality issue with their bearing plates used on their brush roller found in the SEB 217 and SEB 213 Power head. I hope this isn't the case for others but in case you have found this site as a result of a failed brush roller. I am sharing what I learned about models, part numbers and other esoteric terms that I had hoped to avoid when we purchased a higher end vacuum from Miele.
Our Miele S700 Power Clean was purchased from Costco here in Canada and we experienced a failure of the power brush (SEB 217) fairly quickly in its life cycle.  At the time we had used the product about 20 times over 5-6 months (we also have central vac) and were careful to clean the brush roller from excessive dog hair every time we used the power brush.  Given the 50% premium we paid for this Miele over other vacuums available, we were disappointed when one component failed so quickly. In fact we were still using the start pack of filters that came with the vacuum cleaner. At this point, the Miele brand has not earned our trust and as a result future Miele purchases have been put on indefinite hold.
The first hint of a problem was when the red light came on the SEB 217-3 power head and it stopped. I opened the power head by lossening two screws and removed the cover plate exposing the brush roller and found the following: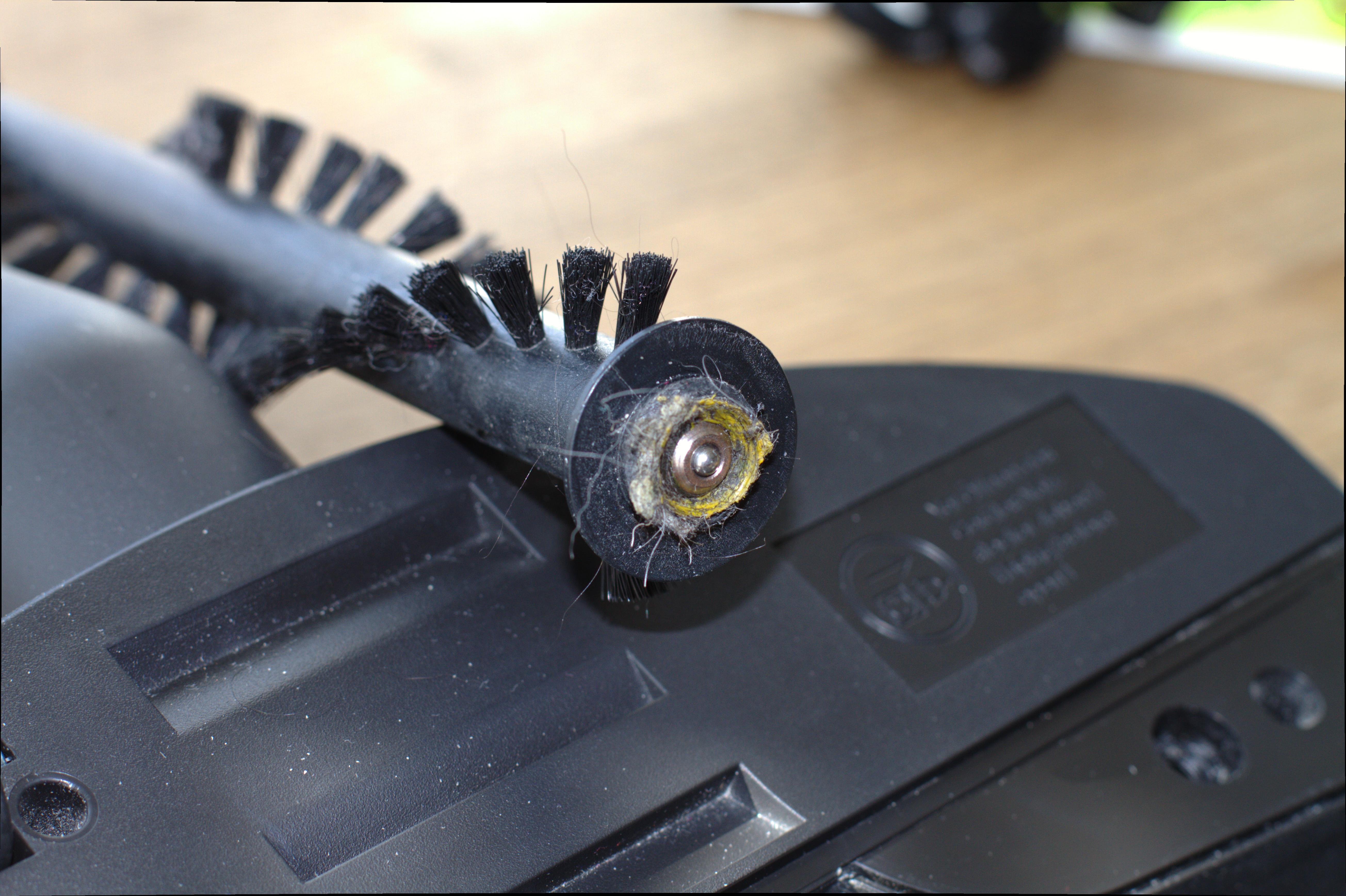 My first stop was over to our local Miele dealer to see what my options are and bring in all the parts. They tell me that because they didn't sell me the unit they will not be able to replace the part as they would have for customers that had purchased the vacuum directly. I ask if their are other power heads from other manufacturers that could be purchased but am told that only Miele products will work and there are no adapters available to allow one to use non Miele products.  That is unfortunate because I have had a few other attachments for my other vacuums that fit perfectly and I have adapters that work with our central vac system. In my mind that is another strike against this brand if that is true. My biggest concern at this point is given how this part failed I will be here again in a few weeks requesting another $50+ brush roller. The unit itself is made of carbon composite but the part that failed is cheap plastic which I have since learned is called a bearing plate with Miele part number: 04941340. Below are the differences between the unit that failed and what I received from the local Miele dealer.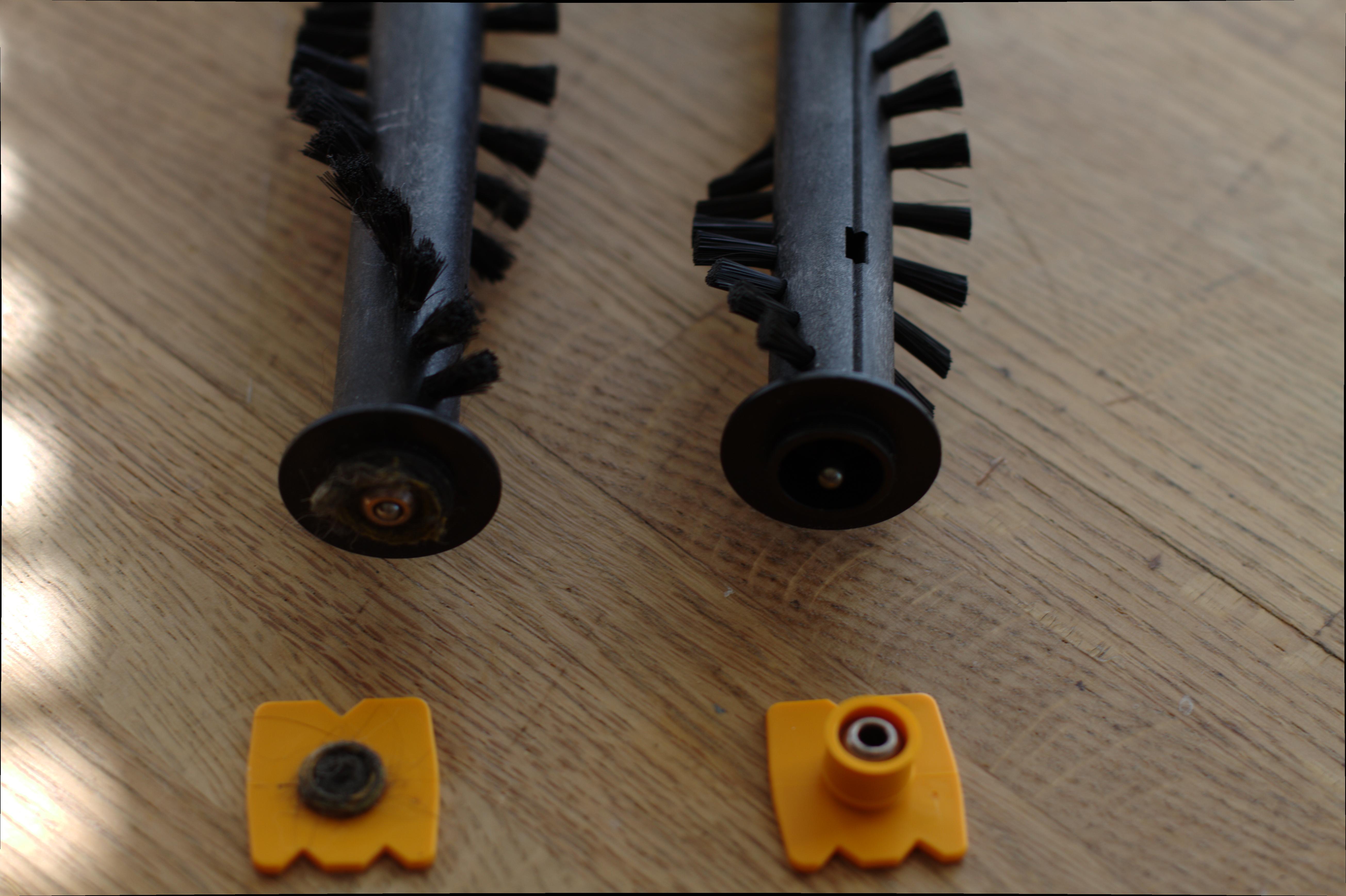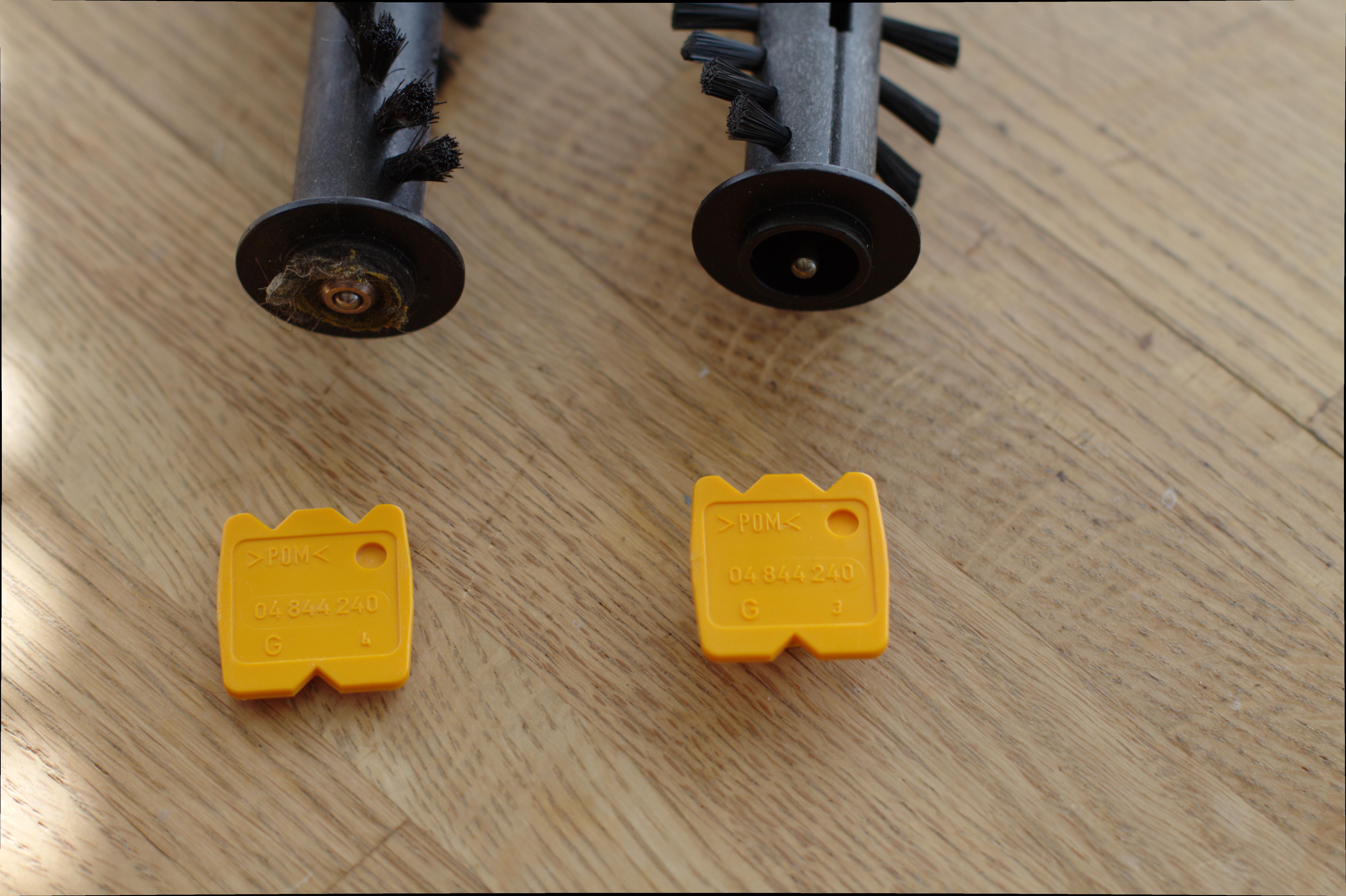 From this observation, it is obvious that the bearing plate is what failed and my next search is for inexpensive replacements. Here are some of the options I found for others with a similar problem. In my case, it appears the collar came loose which could be the case if it was glued or heat welded but this is speculation at this point given the extensive damage to the bearing plate. The part number is: 04941340.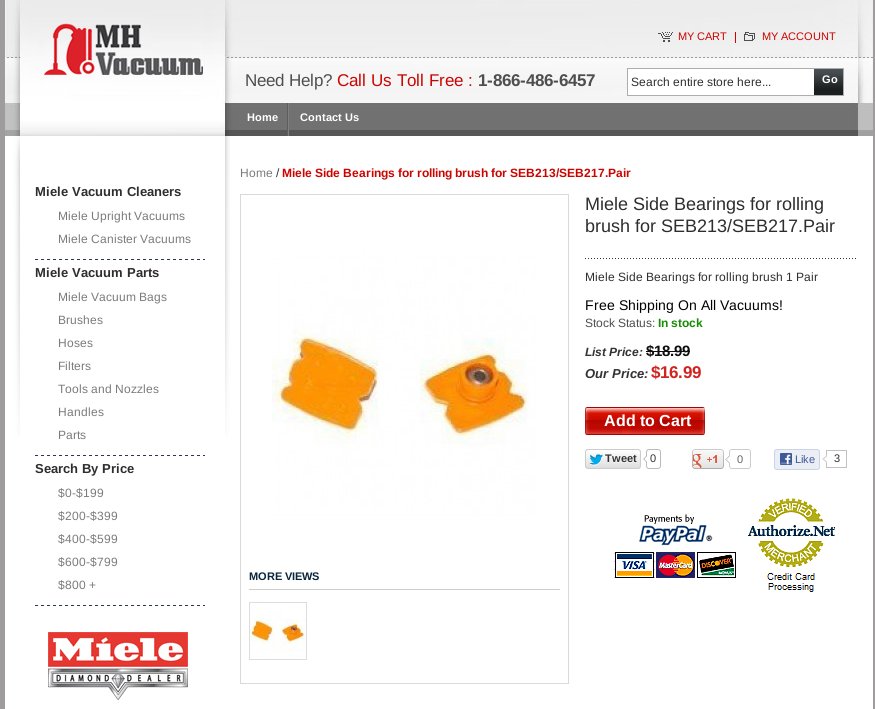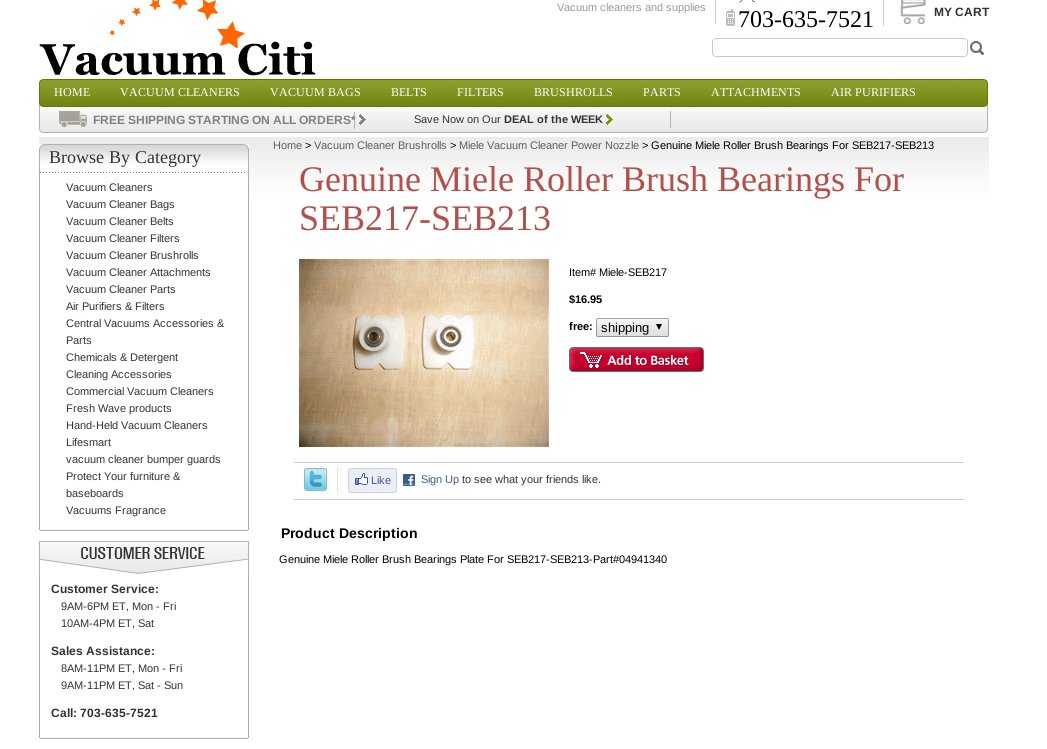 Below is the brush roller that failed (Miele Part number: 4 929 740).  It has been cleaned out and the destroyed yellow bearing collar removed.  I had snapped in the bearing plate from the other side to show that it still fits tight and this repair should work well in the future if the current brush roller fails.